Caramel Flava: The Eroticanoir.com Anthology (Paperback)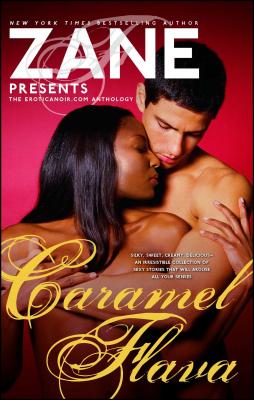 $17.00
Usually Ships in 1-5 Days
Description
---
Zane, the queen of erotic fiction and publisher of Strebor Books, an imprint of Atria Books/Simon & Schuster, presents the second in a series of collections of great erotic fiction. Based on the Featured Erotica section of her website, Eroticanoir.com, which gets more than three million hits a year from around the world, these sensual tales, handpicked by Zane, are sure to please her fans.

These stories are written specifically with both African-American and Latino readers in mind, but they are for all people because as Zane always states: "Sensuality is universal." Among the contributors are names already familiar to readers of erotica, such as Tracee A. Hanna, Teresa Lamai, Michelle De Leon, Naleighna Kai, William Fredrick Cooper, and, of course, Zane -- as well as emerging voices, such as Pat Tucker, James W. Lewis, and Nikki Sinclair.

Zane always selects stories that turn her on, and she guarantees they will turn you on, also. These storytellers take risks. The stories are unique and creative. The contributors to this book are great at what they do -- making readers hot.

A todos los amantes del mundo.
No importa el color de su piel, la pasión es universal.
To all the lovers in the world.
No matter what your skin color, passion is universal.
About the Author
---
Zane is the New York Times bestselling author of Afterburn, The Heat Seekers, Dear G-Spot, Gettin' Buck Wild, The Hot Box, Total Eclipse of the Heart, Nervous, Skyscraper, Love is Never Painless, Shame on It All, and The Sisters of APF; the ebook short stories "I'll be Home for Christmas" and "Everything Fades Away"; and editor for the Flava anthology series, including Z-Rated and Busy Bodies. Her TV series, Zane's Sex Chronicles, and The Jump Off are featured on Cinemax, and her bestselling novel Addicted is a major motion picture with Lionsgate Films. She is the publisher of Strebor Books, an imprint of Atria Books/Simon & Schuster. Visit her online at EroticaNoir.com.
Praise For…
---
"A legend among her fellow authors as far as erotic literary fiction goes." -- Today's Black Woman