THE LACED CHAMELEON - Second Edition (Paperback)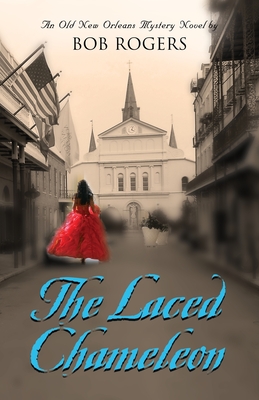 $16.99
Email or call for price.
Description
---
New Orleans native Mademoiselle Francesca Dumas is a quadroon (one-quarter African American) and concubine of a New Orleans banker, Joachim Buisson. Courted by moneyed white men, she leads a sheltered life of elegant gowns, lace, and lavish balls until a bullet shatters her dream world. While awaiting the arrival of the Union Navy among a throng gathered atop a Mississippi River levee April 25, 1862, Francesca's lover is shot dead by her side. Rain-soaked and blood-stained Francesca vows revenge.

The grieving Francesca is evicted from Joachim's house by his family who refuses to honor the lovers' pla age (concubinage) contract. Francesca's life becomes intertwined with a homeless hungry white woman and her children when she shares her last Confederate dollars to buy food for them. Francesca's investigation of the woman's plight lands her work a spy for Major General Benjamin Butler's army occupying New Orleans. As Francesca struggles with her identity to make principled choices between another pla age arrangement and independence, an acquaintance is murdered and her best friend, Emily, is kidnapped.

Francesca works to recover Emily and avenge Joachim. Her arduous mental and physical journey takes a circuitous route, far from a concubine's life of extravagant balls, lace, and leisure and into the perilous abyss between foreign, Union, and Confederate spies, leading to the Battle of Baton Rouge. Francesca gets help from New Orleans humanitarian Mother Henriette Delille, actress Sarah Butler, and Union spy John Mahan. Is rookie detective Francesca's determination and wit any match for a kidnapper and three-time murderer?

The Laced Chameleon is an inverted detective story, also known as a "howcatchem." The "howcatchem" is a murder mystery fiction structure in which the commission of the crime is described at the beginning, including the identity of the perpetrator. Francesca's story then describes her struggles as a detective attempting to solve the mystery.