Chicago's Finest: A Detective Paul White Anthology (Paperback)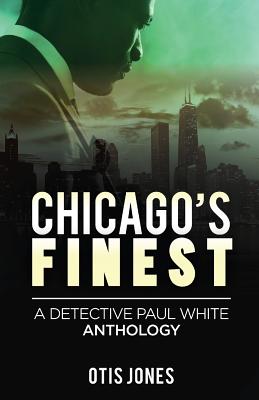 $16.95
Usually Ships in 1-5 Days
Description
---
Chicago Police Department Detective Paul White is enjoying retirement in Niagara, New York. In the anthology, Chicago's Finest, an organized crime mystery involving drugs, prostitution and execution style murders, Detective White travels the country facing foes and friends to get to the truth, and to catch the killers. The Chicago's Finest Anthology contains Mysteries 1-4.
Murder by the River, Mystery #1
Detective Paul White is brought out of retirement to solve the deaths of three of his classmates in his sleepy hometown, Helena, Arkansas. Upon his return, he discovers friends he can't trust and a clue left by one of his dead classmates, which helps him solve the case.
Unnecessary Murders in the First Degree, Mystery #2
The town folk in Marvell, Arkansas are upset because seven boys have been found dead. The sheriff thinks a serial killer is on the loose, but he doesn't have any leads. He calls in Detective Paul White to help solve the case. This case will take Detective White across country to find the killer. Will he solve the case before another boy is killed?
A Lover's Revenge, Mystery #3
Detective Paul White is called in to help his former partner with the Chicago Police Department solve the murders of eight women in Houston, Texas who died similarly. The killer thinks he has hidden his tracks well, but not with Detective White on the case. When the case is solved, the killer is not who they expect.
Conviction of an Innocent Man, Mystery #4
Carnell Johnson is serving time in a Georgia prison for a crime he didn't commit and someone is trying to kill him. The mafia and a drug cartel are trying to expand in Atlanta. The FBI is looking to bring the cartel down and has Detective Paul White go undercover to help solve the case. Things get heated in Hotlanta before the case is solved.
Author Otis Jones is a retired United States Postal Worker who started to write mysteries late in life, finding extra time in his 60s, to be creative. Born in Helena, Arkansas, the author brings imagination and old-fashioned crime solving to his stories, often named in honor of old friends from the past.