Price of Fame (Mass Market)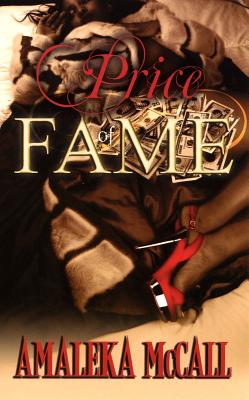 Description
---
Brice Simpson is a newly promoted heroic detective with a secret past. While still riding the waves of fame and with something to prove, Detective Simpson picks up a cold case on the murder of a fourteen-year-old girl. Convinced the case will bring him redemption for his past indiscretions, he soon finds out that the details surrounding the girl's murder may hit closer to home than he expects. 
Casey Pete and Dominique Branch are from opposite ends of the racial divide, but share abusive childhoods in common. Both girls rise fast in the porn industry, thanks to Jordan Bleu, but not for long. Jealousy, lies, and drugs take over their lives, and soon they are all forced to deal with demons from their past.
When this unlikely trio crosses paths with Detective Simpson, they turn out to be the only people who might be able to help Brice solve the case and put the pieces of his life back together. Will they all finally realize the steep price of fame?
About the Author
---
Amaleka McCall grew up in the streets of Brooklyn, New York. She earned her bachelor's degree in criminal justice from St. John's University and her master's degree in public administration from John Jay College of Criminal Justice. She resides in Northern Virginia.