Blue Dawn (Paperback)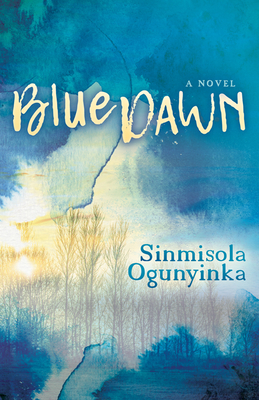 List Price: $14.95
Our Price: $11.21
(Save: $3.74 25%)
Usually Ships in 1-5 Days
Description
---
Blue Dawn is the story of a frustrated mother who goes all out to find justice for her murdered babies.
African-American woman Shakira Smith teaches physically challenged children until, one day, she is called home after her own two daughters, left in the care of Nigerian-born babysitter Florence Odu, were discovered drowned in the tub. Florence is declared wanted as a person of interest in the death of the two babies, 3-year-old Leila and 18-month-old Latoya. However, the babysitter is nowhere to be found.
Despite the efforts of local and international law enforcement agents, the Nigerian woman continues to evade the law. With Shakira's world torn apart, she decides there is nothing to lose by going after Florence by herself. Without the support of her husband, Shakira travels to Africa to find the killer of her babies ... but at what cost?
As an avid reader of women's fiction and romance novels from a young age and a mother herself, Blue Dawn came naturally for Sinmisola Ogunyinka, inspired by a similar crime committed against seven beautiful babies in Texas, USA. Nigeria, particularly, and Africa in general, have not heard a story told like this often, giving Sinmisola's passion a prominent, unique voice in this story about faith, family, and the lengths mothers go to for their children.