The Sea (Hardcover)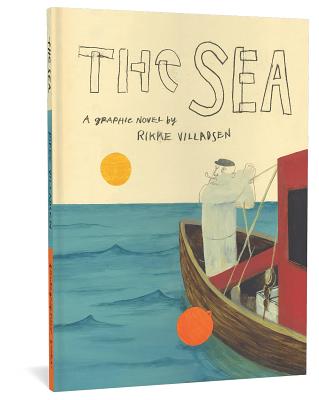 $19.99
Email or call for price.
Description
---
A seafaring tale soaked in surrealism — the English-language graphic novel debut of Danish cartoonist Villadsen.
A fisherman traversing the ocean is used to danger and surprise, but what happens when he pulls up his net and catches a newborn baby and a talking fish? Thus begins a story full of provocative symbolism and a madness that doesn't just bubble beneath the surface of the water, but drenches the sailor—and reader—like a tidal wave. Danish cartoonist Rikke Villadsen makes her English-language debut with this seafaring tale soaked in surrealism that is ultimately about the end of one life, the beginning of another, and a man, literally and figuratively, lost at sea.
About the Author
---
Rikke Villadsen is an artist and cartoonist from Denmark. She participated in the 2010 Nordicomic workshop and anthology and has been nominated four times for the Ping Award.
Praise For…
---
Elegant and evocative. ... Villadsen sails on a surrealist tide in this wispy ode to the unknowable depths of the ocean.
— Publishers Weekly

A mesmerizing read.
— New York Journal of Books

Villadsen's art embraces a curious mix of realism and the absurd.
— Broken Frontier

The trip itself is worth the cost of any cruise on Villadsen's idiosyncratic sea.
— PopMatters

Villadsen's cartooning is as lush as it is strange. With the first page turn you can see the power in it; her graphite illustrations are stunning.
— Comics MNT

Coupled with Villadsen's vision of woman unfettered by man, the symbolic core of The Sea and her captivating illustration make it a powerful read.

— SOLRAD