B-Careful (Paperback)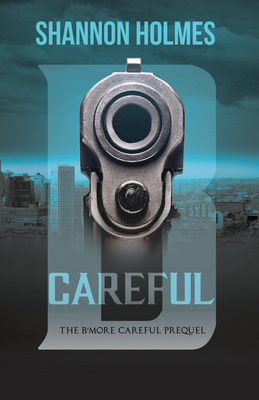 List Price: $14.95
Our Price: $11.21
(Save: $3.74 25%)
Usually Ships in 1-5 Days
Description
---
It's the beginning of the end for Netta, the self-proclaimed leader of the Pussy Pound, as she lay in a hospital bed, in a coma, fighting for her life. As her life flashes before her eyes, Netta comes face to face with her own bad karma as she tries to untangle herself from the tangled web she has woven, desperately trying to free herself from the streets once and for all. However, it might be too late to get out the game alive.
She's played a dangerous game, with a very dangerous man and with the odds stacked against her, Netta realizes she may not be holding the winning hand.
Netta
is forced to face the consequences of her actions and pay the wages for her sins she has committed in the streets, in the name of the O'mighty dollar. She may be done with her past, but it is clear that her past isn't done with her.
B-More Careful the Prequel
will surely continue in the tradition set by it's predecessor,
B-More Careful
. It's a fresh insight to the first book and a bridge to B-more Careful part 2. All questions will be answered, while a few new ones are raised.
About the Author
---
SHANNON HOLMES wrote his first novel, the urban classic B-More Careful, while serving a five-year prison sentence. Upon his release, Holmes found instant success: the novel would go on to sell 100,000 copies its first year of publication, and more than 350,000 to date. He currently lives in New York City.