Burden Boys (Paperback)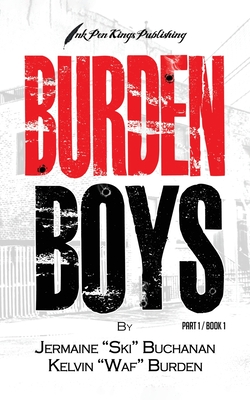 List Price: $16.99
Our Price: $12.74
(Save: $4.25 25%)
Description
---
In every city of America, there's always a family who's the center of attention. They attract it like bees to honey and flies to shit. In the city of Norwalk, Connecticut, that family happens to be the Burdens. In particular, the "Burden Boys." They are a money-hungry, power craving, bloodthirsty clan who will do whatever it takes to climb the mountain of ultimate success and stay there. When they decide to enter the drug trade, all hell breaks loose as they start their climb to the top of the heap.
Neph, the eldest of a set of triplets from the Burden clan, is willing to lay his life down and put it all on the line for his family tree. With him Uptown and his brother's Tremaine and Romaine downtown in enemy territory, Neph AKA Jermaine, is forced to come to the aid of his siblings as a war ensues over their endeavors to take over the downtown area, specifically projects called "The Hill," Carlton Court.
Follow the trio of brothers as they orchestrate a deadly game of coke and crack boy chess, with local law enforcement and the Feds hot on their heels, waiting for them to make one false move so they can take'em down.