A Killing Fire (Paperback)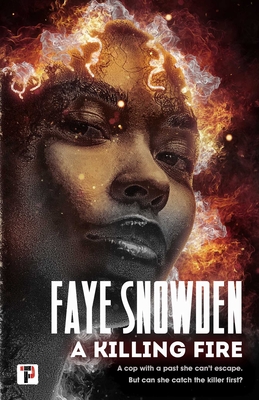 $14.95
Email or call for price.
Description
---
"Full-bodied and dynamic characters carry this one along a mystery, tying a brutal past with a bloody present that will keep you guessing right up to the finale." -- Unnerving Magazine As a child forced to witness her father's crimes, homicide Detective Raven Burns dedicates every waking moment to proving that she is not her father's child. But when she shoots a suspect who has what turns out to be an unloaded weapon, Raven finds that she must confront both the demons of her past and the stains on her soul in order to stop a killer. FLAME TREE PRESS is the imprint of long-standing independent Flame Tree Publishing, dedicated to full-length original fiction in the horror and suspense, science fiction & fantasy, and crime / mystery / thriller categories. The list brings together fantastic new authors and the more established; the award winners, and exciting, original voices. Learn more about Flame Tree Press at www.flametreepress.com and connect on social media @FlameTreePress.
About the Author
---
Faye was born in San Fernando, California and uprooted before she was ten to a place where people supposedly had swamps in their backyards and alligators for pets. She didn't have any alligator for pets in Shreveport, Louisiana and it wasn't exactly a log cabin, but an amazing, resourceful single mother raised Faye and her five siblings in one of Shreveport's now disappearing shotgun houses. At eighteen, she left Louisiana for the United States Navy. The Navy gave her an opportunity to spend some time living in Naples, Italy and on both US coasts: Washington, DC and northern California where she eventually settled. After the Navy, she went to work as an information technology professional in various industries while on her way to a masters in english literature. She also managed three novels, two boys, a husband, five dogs and three writing fellowships during those years. Today, she works, writes, and lives in Modesto, California.