Explicit Erotic Sex Stories: Personality Aside (BDSM): A young fellow's introduction into the BDSM way of life (Paperback)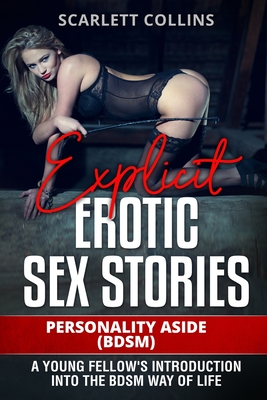 List Price: $23.95
Our Price: $17.96
(Save: $5.99 25%)
Description
---
Get comfortable, dim the lights and let your Imagination Run Wild with this Exciting Story...
Your Customer Never Stop Reading this Exciting Explicit Romance Novel Book
A young man and his girlfriend of nine months were happy in their relationship, and his girlfriend Amanda wanted something different; she wanted to bring something different into their sexual life. She wants to dominate and put her man into submission. It was something she had done in per past relationship, and she wants to explore it further. At first, the young man refused and rejected his girlfriend's offer, he complained that it was affecting his ego as a man and his strength as a man, but he loves his girlfriend so much and would later yield to her requests. Amanda requests her partner to put his personality aside and his ego in the box. Being in control and dominating him sexually would not affect him; rather, it would make them have lovely sexual moments and intimacies that they would cherish repeatedly. Amanda was able to explore her sexual fantasies, and she was able to satisfy her desires and have the best sex experience by introducing her man to sexual submission...
Buy it NOW and let your customers Become Addicted to the Incredible Series of Novels written by Scarlett Collins