Explicit Erotic Sex Stories: The Young man in Makeup (GAY): A delicate kid develops further and discovers love (Paperback)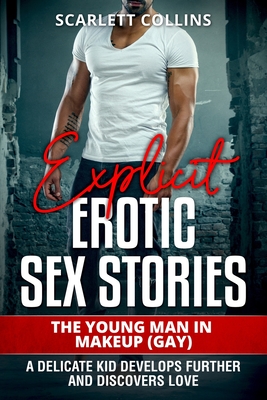 List Price: $23.95
Our Price: $17.96
(Save: $5.99 25%)
Description
---
Get comfortable, dim the lights and let your Imagination Run Wild with this Exciting Story...
Your Customer Never Stop Reading this Exciting Explicit Romance Novel Book
A young man who had not had much love while growing up finds love, his granddad hanged himself, and his father also did not show him love; he grew up to become a man with no love experience. But little did he know that life has got a lot of love for him, waiting to be discovered by him. He was able to forcefully interact with people and he met people who influenced his life positively. He was able to find love, sex, and affection, which he would not find elsewhere. The young man had sex and great sexual intimacies, his sexual intimacies gave way to more sexual exploits, and he would not trade it for anything. The sexual intimacies were awesome, with multiple sexual climaxes and orgasms, which is something he never thought he would have. He cherished those moments and held them, dear, to himself...
Buy it NOW and let your customers Become Addicted to the Incredible Series of Novels written by Scarlett Collins