Optavia Diet Cookbook: Quick and Easy Recipes to Achieve a Rapid Weight Loss without Overthinking about Meal Planning (Hardcover)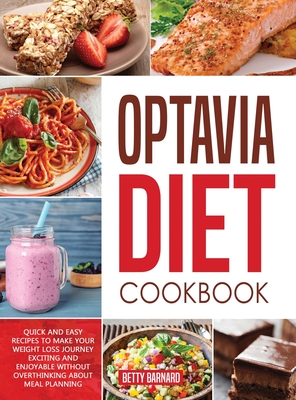 $22.97
Email or call for price.
Description
---
Do you feel tired of all these exhausting weight-loss diets that simply don't work long term?Would you like to eat meals that you and your family enjoy while getting in shape and losing weight at the same time?
If you answered "Yes" to at least one of these questions, please read on...
There is no doubt that food is an important part of our lives. It is a pleasure that brings friends and families together to enjoy happy moments and each other's company. Not just that...
While enjoying great meals in-front of the lunch or dinner table, it's not a secret that eating too much may add up to some of your most painful body areas - your belly, hips, arms, and so on... Have you ever experienced or thought about that before?
Inside this book, I will teach you a completely different weight loss approach called "Optavia Diet" that would allow you to shed fat from your most painful body parts and lose weight in a matter of days. And do that while eating your favorite foods at the same time. Sounds too good to be true?
Here are just a few things you'll discover inside:
How Optavia Diet really works? And what results can you expect?
One of the cheapest weight loss methods? Discover a money-saving diet approach
Optavia vs. Medifast, what is a difference?
Complete Food List for Fast and Efficient Weight Loss (some of your favorite meals included)
Delicious and Healthy Breakfast, Luch and Dinner Recipes for your everyday enjoyment
FAQ chapter to turn off your last doubts before you execute on this amazing rapid weight loss guide
Much much more...
And the best thing is:
You don't have to understand anything about diet or nutrition before you start this weight loss and healthy lifestyle journey. This book will take you by the hand and lead through every single step
So don't wait, get this book now and Enjoy This Amazing Journey