Sexmatized: A Contemporary Romance Erotica (Paperback)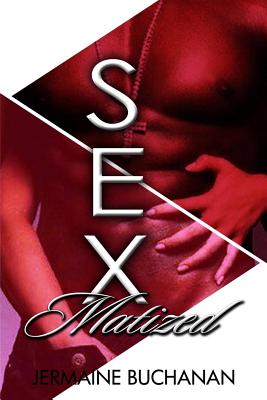 List Price: $16.99
Our Price: $12.74
(Save: $4.25 25%)
Description
---
Emily, like her friends, have it all, except the attention of her husband. Having to seek that attention and pleasure from a younger man named, Blake Monstra, leaves Emily having to choose between her sexual infatuation with Blake for her husband.
Unbeknownst to Lexi's friends, Lexi experiences a new found freedom in her sex life along with a dark secret that will be breaking news. Having to deal with the breaking news, Lexi will also have to deal with a life-threatening illness.

Heather is months away from marrying her college sweetheart and talked into having one memorable night with stripper, Black Stallion, leaving her purring loudly. That takes a turn for the worse.
Analicia is outspoken and a true feline who enjoys the thrill and hunt for younger men. Her non-committal relationship with Antonio leads her down a spiraling path thanks to his manipulative ways. Ways that caused Analicia to stumble across a man from her past who she's been trying to avoid.