Deeply Rooted Dreams (Paperback)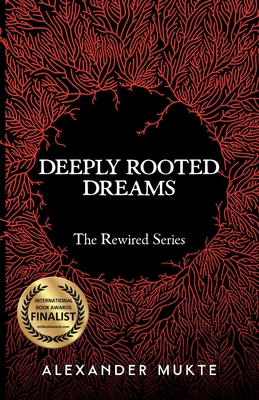 List Price: $14.99
Our Price: $11.24
(Save: $3.75 25%)
Usually Ships in 1-5 Days
Description
---
Since her encounter with Ori years ago, Jessica, an investigative journalist, has continued her mission to print the truth that the world needs to hear. Her pursuit has led her to meet with a source, Zach Carver, a leading mind at Singularity Group. The meeting goes awry, and Jessica awakens to find that she has a gap in time and memory and that Zach is now missing. What happened? Who is responsible? And how can she help Zach? It is imperative that Jessica find out, and to her surprise, Ori has reappeared to help her do just that.
Malik, an intelligent and inventive young man, is determined to find a way to overcome the virus that has impacted the world. When he crosses paths with powerful people at Confidence Biotech, the leading treatment and contact tracing company, they take an unusual interest in him. Then, all of a sudden, they paint Malik as public enemy number one, forcing him to go on the run. What do they want from him, and does this mean that he is close to discovering something they couldn't?
Deeply Rooted Dreams is the second installment of The Rewired Series, unveiling more of the universal trial that Ori alluded to in The Recruiter. Alexander Mukte's second novel creates an even more intricate world, striking an engaging balance of mystery and wonder.