Lonely Billionaire Romance Series - Books 1 to 3 (Paperback)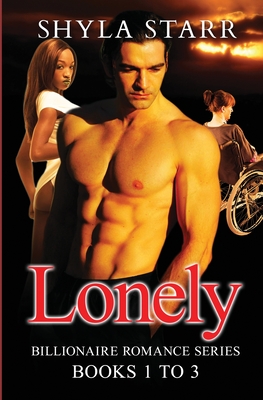 List Price: $15.95
Our Price: $11.96
(Save: $3.99 25%)
Usually Ships in 1-5 Days
Description
---
A BWWM Billionaire Romance Story
John loves his wife very much but how can he grant the dying woman's wishes without feeling guilty about it?
***Due to sexually graphic content and language that some may find offensive, this book is intended for mature readers only***
This complete set contains Books 1 to 3
Book 1 - Love Anew
John is a billionaire with a dying wife. Tricia is the nurse who takes care of the ailing Rebecca. John doesn't want to let go of Rebecca but it is not his decision to make. Tricia feels sorry for both John and Rebecca, but there is another feeling that the nurse can't just shake off. Tricia is sickeningly attracted to John.
Book 2 - Love Bound
Tricia found herself in another caretaking role. This time, the patient would be her own mother. Her relationship with John was getting complicated. She didn't know whether their feelings for each other were genuine or part of the grieving process from the death of John's wife after a long period of illness.
Book 3 - Love Decided
John showed up at Tricia's doorstep to finish what they had started. Unsure of what to do but still having real feelings for him, she accepts his invitation for dinner.
Read all the stories in this complete set.