Anderson Crow: detective: Large Print (Paperback)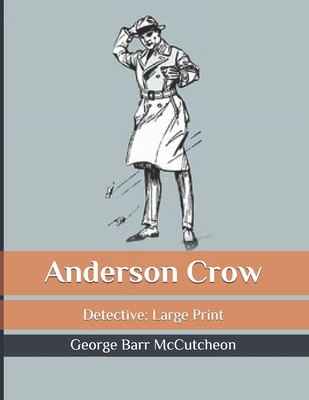 $9.99
Email or call for price.
Description
---
Two events of great importance took place in Tinkletown on the night of May 6, 1918. The first, occurring at half-past ten o'clock, was of sufficient consequence to rouse the entire population out of bed-thereby creating a situation, almost unique, which allowed every one in town to participate in all the thrills of the second. When the history of Tinkletown is written, -and it is said to be well under way at the hands of that estimable authoress, Miss Sue Becker, some fifty years a resident of the town and the great-granddaughter of one of its founders, -when this history is written, the night of May 6, 1918, will assert itself with something of the same insistence that causes the world to refresh its memory occasionally by looking into the encyclopedia to determine the exact date of the Fall of the Bastil.