Kane 2: Crime Series Book 2 (Paperback)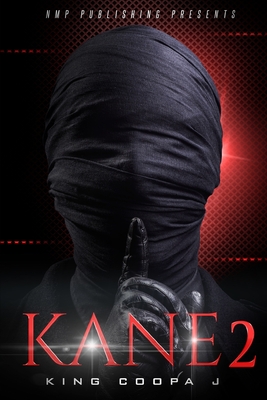 $9.99
Usually Ships in 1-5 Days
Other Books in Series
This is book number 2 in the Kane series.
Description
---
-Book on kept you on the edge of your seat. Kane 2 will raise your blood level to the maximum boiling point.
Everybody is after Kane. The African Black Diamond is in his possession and The Planner has to come up with a new scheme to get it. Kane discovers that his father's killer could be someone within his circle. After nearly losing his life, he's forced to become someone he despises.
Mrs. Simmons faces a new dangerous threat. Her husband's death causes her to have a mental breakdown and sends her in a downward spiral of darkness. When she gets kidnapped from the hospital, the culprit finds out she's just as cunning as she is beautiful.
Jordan has to confront his family demons buried in the past. His brother, Adrian, is a trained hitman and the only option to complete his next mission. The two don't see eye to eye, and trusting Adrian could mean his life.
Can Kane trust the people around him while trying to save his mother, or will The Planner finally put an end to them all? The madness continues in Kane 2, Brother to Brother.
A must-read urban fiction author, KANE 2 is the second book in this unforgettable crime series. Pick up your copy today