Kane: Crime Series Book 1 (Paperback)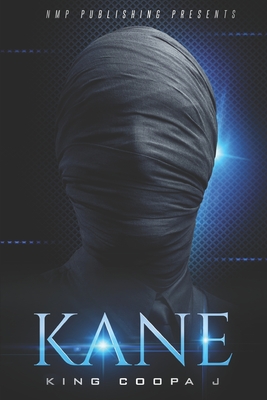 $9.99
Usually Ships in 1-5 Days
Other Books in Series
This is book number 1 in the Kane series.
Description
---
A gripping urban crime novel with unforgettable characters you'll love.
No one ever promised Kane a comfortable life. The former five-star athlete is down on his luck and struggling with trying to regain his footing. Just when a plan begins to form, his world is rocked by the murder of his father. Recently released from a stint in jail, Kane is desperate to find his father's killer.
Face with a tough decision after his father's death, Kane and his girlfriend plan a bank heist. They convince their friends to get in on the robbery. The path is dangerous ahead and when a new opportunity presents itself, the road leads Kane into the hands of a criminal mastermind.
Back against the wall, Kane has to avoid FBI agent Jordan, who is investigating his father's past and a psychopath who wants his delivery on time. When someone in the family gets involved, worlds collide, and the fallout is more than anyone prepared to handle.
A must-read fiction author, KANE is the first book in this unforgettable crime series. Pick up your copy today
"It was better than I expected. I really was thrown with who The Planner was because nothing was given away to make you think of him. I can't wait for the next one. I would recommend this book to all my friends, family, and the FB book club I'm in." - Amazon customer review
"It was great It was lengthy It held mystery " - Amazon customer review"I finished fast because I couldn't put it down....." - Amazon customer review