Cole in my stockings: A Steamy Interracial BWAM Romantic Comedy (Paperback)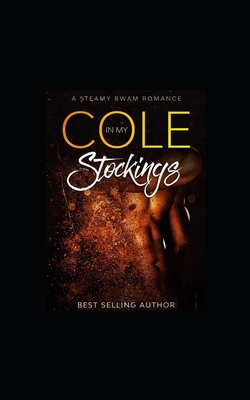 Description
---
Cole Nguyen has it all: money, charm and easy women. So, when he meets the voluptuous African beauty, he can't resist the challenge...

Divorced and in her forties, Ava Kane, is preparing to spend another lonely Christmas Eve, when fate sends a tall, dark and handsome Secret Santa her way.

This is a sweet and sexy short story, about a holiday miracle for two people who were not expecting much from Santa this year.
"Cole In My Stockings" is a steamy one-night-stand, Holiday short story, with a full-figured heroine, a dirty minded hero, and a guaranteed HEA. There is NO cliffhanger and NO cheating.
Hope you enjoy