The Replacement Date: Expanded Edition (Paperback)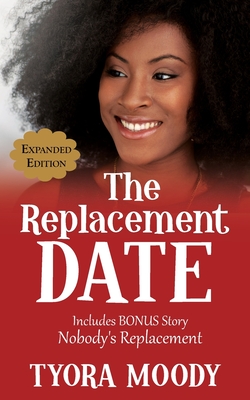 $10.99
Usually Ships in 1-5 Days
Description
---
The Replacement Date
Five years after a rocky divorce, Donna Madison is out on her first date. But when she is stood up by her date, she's not too upset because a surprise "replacement" date saves the night. The man who shows up at her table is a childhood friend she hadn't seen in fifteen years. Maxwell Anderson is no ordinary blast from the past, and Donna can't help but wonder if the unexpected meeting has divine purposes.
Nobody's Replacement
Donna Madison has been enjoying a whirlwind romance the past nine months with her childhood friend, Maxwell Anderson. Despite her budding relationship, she has fought to reign in her insecurities. Maxwell had a wife and a family before she entered his life again. The occasional tension that arises between Donna and Maxwell's teenage daughter painfully reminds her of the devastating loss in the Anderson family. Tensions increase when an unexpected visitor comes to town. The presence of Maxwell's sister-in-law, a woman who looks hauntingly like his deceased wife throws Donna for a loop. Will Donna trust God or will she make a move that she may regret for the rest of her life?